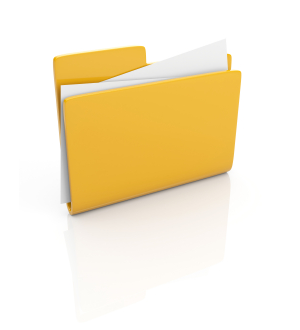 PLEASE READ THESE TERMS CAREFULLY BEFORE USING THIS WEBSITE
These terms, and any additional terms to which you may agree when using particular elements of the XTEC Website ("Website"), describe a legal agreement between you and XTEC. Access and use of the Website is subject to your compliance with these Terms of Use ("Terms"). By accessing and using the Website, you acknowledge that you have read and agree to these Terms and all applicable law. If you do not agree to accept these Terms, or if you do not have authority to agree to or accept these Terms, then you may not use the Website, the content ("Content") made available through the Website, or any services ("Services") provided through the Website.
Use of This Website
Except as set forth in the section titled "Other Agreements", XTEC grants you non-exclusive, limited permission to use this Website and its Contents (meaning all materials on the Website, including, without limitation, trademarks, design, product description, HTML, text, graphics, files, photographs, codes, software, designs, forms, reports and the selection and arrangement thereof) for your personal, non-commercial purposes.
DO NOT upload to, post, distribute or transmit to, or through, this Website any messages, information, or materials that violate or infringe the rights of others, violate or encourage the violation of any law, or transmit any material that contains a virus or other harmful component.
XTEC has no responsibility for the content of any messages, information, or materials uploaded, posted, distributed, or transmitted by Users of this Website. However, XTEC retains the right, but not the obligation, to monitor, review, edit, delete or refuse to post any third-party content that XTEC deems to be objectionable or in violation of these Terms. XTEC reserves the right to disclose any information as necessary to satisfy any law, regulation, or governmental request.
Any information or material sent to any public area of this Website will be deemed NOT to be confidential. By sending any such information or material, you grant XTEC an unrestricted, irrevocable license to use, reproduce, display, perform, modify, transmit and distribute those materials or information, and you also agree that XTEC is free to use any ideas, concepts, know-how or techniques that you send us for any purpose. However, we will not release your name or otherwise publicize the fact that you submitted materials or other information to us unless: (a) we obtain your permission to use your name, or (b) we first notify you that the materials or other information you submit to a particular part of this website will be published or otherwise used with your name on it, or (c) we are required to do so by law.
Restrictions on Use
You agree not to use the Website (including, without limitation, any Content or Services you may obtain through your use of the Website): (a) in a manner that violates any local, state, national, foreign, or international statute, regulation, rule, order, treaty, or other law; (b) to stalk, harass, or harm another individual; (c) to impersonate any person or entity or otherwise misrepresent your affiliation with a person or entity; or (d) to interfere with or disrupt the Website or servers or networks connected to the Website. You further agree not to use any data mining, robots, or similar data gathering or extraction methods in connection with the Website; or attempt to gain unauthorized access to any portion of the Website or any other accounts, computer systems, or networks connected to the Website, whether through hacking, password mining, or any other means.
Termination of Privileges
XTEC may terminate, suspend, or modify your registration with, or access to, all or part of the Website, without notice, at any time and for any reason. You may discontinue your participation in and access to the Website at any time. If you breach any of these Terms of Use, your authorization to use the Website automatically terminates and you must immediately destroy any downloaded or printed Content (and any copies thereof).
Other Agreements
XTEC may provide you with products (such as hardware or software), services (such as reverse logistics, software, repair, engineering, or testing), or access to this Website under the terms of a separate agreement (each, an "Other Agreement"). XTEC's obligations with respect to any product, service or access that it makes available to you under any Other Agreement shall be governed solely by the Other Agreement under which such product, service, or access is provided and the terms described on this page shall not be deemed or construed to alter the terms of such Other Agreements.
Modifications to Terms
Be aware that this Website's Terms of Use, posted here or elsewhere in the Website, may be revised without prior notice, so please review all Terms of Use periodically for changes. If you object to any such changes, your sole recourse shall be to cease using this Website. Continued use of the Website following the posting of any such changes shall constitute your acknowledgment of such changes and agreement to be bound by any revisions to these Terms.
Trademarks
XTEC, the "XTEC Diamond" logo, other product or service names, slogans or logos referenced herein are trademarks, service marks, and/or trade dress of XTEC. All other trademarks, registered trademarks, logos, and company names are the property of their respective owners.
Links to Third-Party Websites
This website may contain links to Internet sites maintained by third parties. Any such links are provided solely as a convenience to you. By using such links, you will leave this Website. XTEC makes no representations whatsoever about any other website which you may access through this one. When you access a non-XTEC website, understand that it is independent, and that XTEC has no obligation to review such third-party websites, has no control of third-party websites, and is not responsible for any third-party website's products, services or content. XTEC makes no representations, warranties or other commitments whatsoever regarding any third-party website, any information, product, service, software or materials found there, or any results that may be obtained from their use. If you choose to access any third-party website, you acknowledge doing so entirely at your own risk.
Links to This Website
You may link to this Website provided that the pages activated by the link do not (a) create frames around any page on this Website or use other techniques that alter in any way the visual presentation or appearance of any content on this Website, (b) misrepresent your relationship with XTEC, including any implication that XTEC approves or endorses you, your website, or any products, services or materials available through your website, and (c) present false or misleading information about XTEC, its products, or services. In addition, you agree that XTEC may, at any time and at its sole discretion, terminate permission to link to this Website. On notification of such event, you agree to immediately remove all links to this Website.
Translations
Certain text on this website may be available in languages other than English. Such translations are provided solely as a convenience to you. XTEC makes no representation or commitments regarding the accuracy or completeness of any translations.
DISCLAIMER OF WARRANTY
THIS WEBSITE IS PROVIDED "AS IS" AND "WITH ALL FAULTS" AND THE ENTIRE RISK AS TO THE QUALITY AND PERFORMANCE OF THIS WEBSITE IS WITH YOU. SHOULD THE CONTENTS OR SERVICES PROVE DEFECTIVE, YOU, AND NOT XTEC, ASSUME THE ENTIRE COST OF ALL NECESSARY SERVICE AND REPAIR. XTEC EXPRESSLY DISCLAIMS ALL WARRANTIES OF ANY KIND, WHETHER EXPRESS, IMPLIED, OR STATUTORY, WITH RESPECT TO THIS WEBSITE (INCLUDING, BUT NOT LIMITED TO, ANY IMPLIED OR STATUTORY WARRANTIES OF MERCHANTABILITY, FITNESS FOR A PARTICULAR USE OR PURPOSE, TITLE, AND NON-INFRINGEMENT OF INTELLECTUAL PROPERTY RIGHTS). WITHOUT LIMITING THE GENERALITY OF THE FOREGOING, XTEC MAKES NO WARRANTY THAT THIS WEBSITE WILL MEET YOUR REQUIREMENTS OR THAT THIS WEBSITE WILL BE UNINTERRUPTED, TIMELY, SECURE, OR ERROR FREE OR THAT DEFECTS IN THIS WEBSITE WILL BE CORRECTED. XTEC MAKES NO WARRANTY AS TO THE RESULTS THAT MAY BE OBTAINED FROM THE USE OF THIS WEBSITE OR AS TO THE ACCURACY OR RELIABILITY OF ANY INFORMATION OBTAINED THROUGH THIS WEBSITE. NO ADVICE OR INFORMATION, WHETHER ORAL OR WRITTEN, OBTAINED BY YOU THROUGH THIS WEBSITE OR FROM XTEC, OR OTHER AFFILIATED COMPANIES, OR ITS OR THEIR SUPPLIERS (OR THE RESPECTIVE OFFICERS, DIRECTORS, EMPLOYEES, OR AGENTS OF ANY SUCH ENTITIES) (COLLECTIVELY, "XTEC PARTIES") SHALL CREATE ANY WARRANTY. XTEC DISCLAIMS ALL EQUITABLE INDEMNITIES.
LIMITATION OF LIABILITY
IN NO EVENT WILL ANY OF THE XTEC PARTIES BE LIABLE FOR (A) ANY INDIRECT, SPECIAL, CONSEQUENTIAL, PUNITIVE, OR EXEMPLARY DAMAGES OR (B) ANY DAMAGES WHATSOEVER IN EXCESS OF ONE HUNDRED UNITED STATES (US$100.00) DOLLARS (INCLUDING, WITHOUT LIMITATION, THOSE RESULTING FROM LOSS OF REVENUES, LOST PROFITS, LOSS OF GOODWILL, LOSS OF USE, BUSINESS INTERRUPTION, OR OTHER INTANGIBLE LOSSES), ARISING OUT OF OR IN CONNECTION WITH THIS WEBSITE (INCLUDING, WITHOUT LIMITATION, USE, INABILITY TO USE, OR THE RESULTS OF USE OF THIS WEBSITE), WHETHER SUCH DAMAGES ARE BASED ON WARRANTY, CONTRACT, TORT, STATUTE, OR ANY OTHER LEGAL THEORY AND EVEN IF ANY XTEC PARTY HAS BEEN ADVISED (OR SHOULD HAVE KNOWN) OF THE POSSIBILITY OF SUCH DAMAGES.
Indemnification
You agree to indemnify, defend, and hold harmless the XTEC Parties from and against any and all claims, liabilities, damages, losses, costs, expenses, or fees (including reasonable attorneys' fees) that such parties may incur as a result of or arising from your (or anyone using your account's) violation of these Terms. XTEC reserves the right to assume the exclusive defense and control of any matter otherwise subject to indemnification by you and, in such case, you agree to cooperate with XTEC's defense of such claim.
Exclusions and Limitations
Some jurisdictions do not allow the exclusion of certain warranties or the limitation or exclusion of liability for certain damages. Accordingly, some of the above disclaimers and limitations of liability may not apply to you. To the extent that any XTEC Party may not, as a matter of applicable law, disclaim any implied warranty or limit its liabilities, the scope and duration of such warranty and the extent of the XTEC Party's liability shall be the minimum permitted under such applicable law.
Governing Law, Venue, and Limitation of Actions
These Terms and the relationship between you and XTEC shall be governed by the laws of the State of Kansas as applied to agreements made, entered into, and performed entirely in Kansas by Kansas residents, notwithstanding your actual place of residence. All lawsuits arising from or relating to these Terms or your use of the Website shall be brought in the Federal or State courts located in Johnson County, Kansas, and you hereby irrevocably submit to the exclusive personal jurisdiction of such courts for such purpose. XTEC's failure to exercise or enforce any right or provision of these Terms shall not constitute a waiver of such right or provision. If any provision of these Terms is found by a court of competent jurisdiction to be invalid, you nevertheless agree that the court should endeavor to give effect to the intentions of XTEC and you as reflected in the provision, and that the other provisions of these Terms remain in full force and effect. The section titles in these Terms are for convenience only and have no legal or contractual effect. These Terms shall remain in full force and effect notwithstanding any termination of your use of the Website. These Terms, and any rights and licenses granted hereunder, may not be transferred or assigned by you, but may be assigned by XTEC without restriction.
Questions
If you have questions or comments regarding any of the terms and conditions posted here or elsewhere in this Web site, please contact us via e-mail to this address.