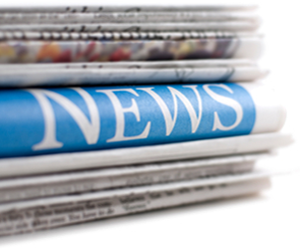 LENEXA, KS – Nov 13, 2009 — XTEC is pleased to announce its quality management system has been certified to the 2008 version of the ISO 9001 quality standard. Independent auditing and system registration services were provided to XTEC by Orion Registrar, an internationally accredited registrar of quality and environmental systems.
ISO 9001:2008 is the latest revision to the ISO 9001 quality management standard. It is maintained by the International Organization for Standardization (ISO), and is utilized by industries worldwide to manage business objectives and achieve operational effectiveness through continuous improvement. XTEC has maintained ISO 9001 registration of its quality management system since 2001, and is proud to count itself among the elite group of organizations around that world maintaining the strict requirements of this international quality standard.
According to XTEC President and CEO, Scott Martell, "This achievement once again underscores XTEC's long-term commitment to maintaining the highest quality standards while providing our clients with innovative, world-class products and services. As a leading technology services provider, XTEC relies on the maturity and sophistication of its quality system to ensure our solutions effectively address the emerging business requirements of our clients."
About XTEC
XTEC is a technology services company specializing in product support. Since 1992, XTEC has provided equipment manufacturers and field service organizations with a full-range of innovative support options ranging from reverse logistics, depot repair and inventory management to web-based software systems and engineering services. Headquartered in the Kansas City metropolitan area, XTEC is strategically situated at the hub of transcontinental and NAFTA trade corridors in the geographical center of the United States. Intelligently located with a smart, highly-motivated workforce, XTEC is the logical choice for U.S.-based product support services. For additional information, please visit www.XTEConline.com.